How to starting a direct or group conversation with staff?
Updated by Shayan Nafisi
(1) To start on new Group Conversation with staff, click on the new message icon on the left and select "Chat with Provider(s)"

(1) If you only select one staff member, you will see the direct conversation history with that staff member on the right (2) You can continue the conversation by typing in the message window.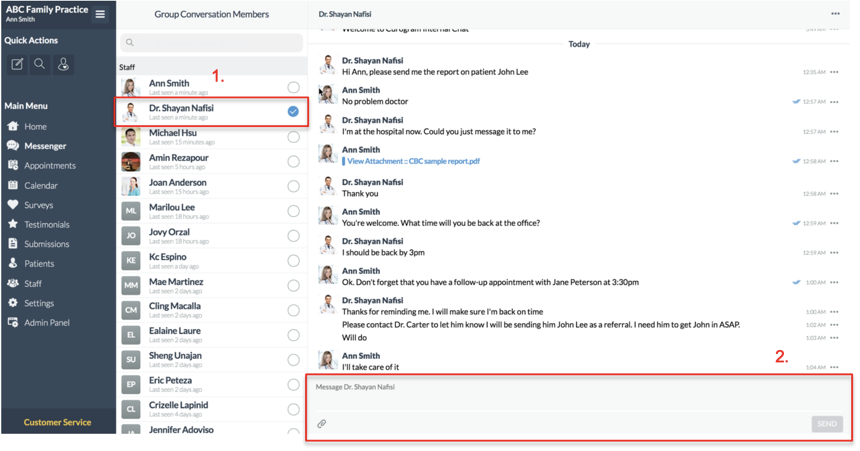 (1) If you select more than one staff member, you will have the option to create a Group Chat (2) Enter the name of the Group Chat at the top right

(1) To add a Staff Member from another partner office, enter the name of another office or any individual's name in the search bar to find staff from other partner offices. (2) Select the outside staff members that you want in the conversation. (3) They will be added to your conversation. (4) Click on the "x" to remove people from the group. (5) Click on "Create" to create the conversation.