Updated by Shayan Nafisi
Curogram has the ability to mass message patients. To use this feature, click on the Messenger menu at the left, at the top of the conversation list, you will see the icon for `Mass messaging:`

Then you will see the mass messaging screen: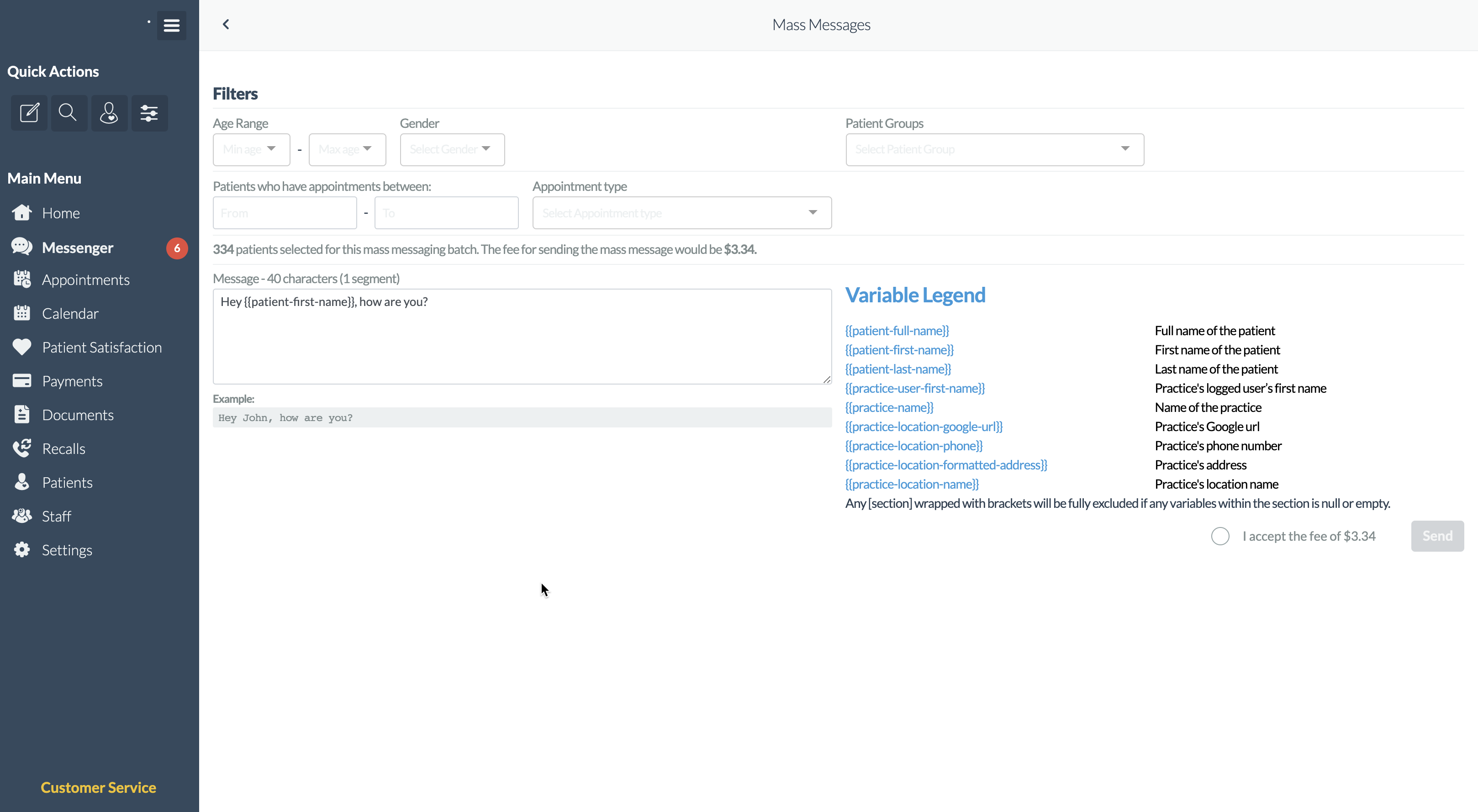 You can type your message in this screen, and you can see how it would look like for the patients: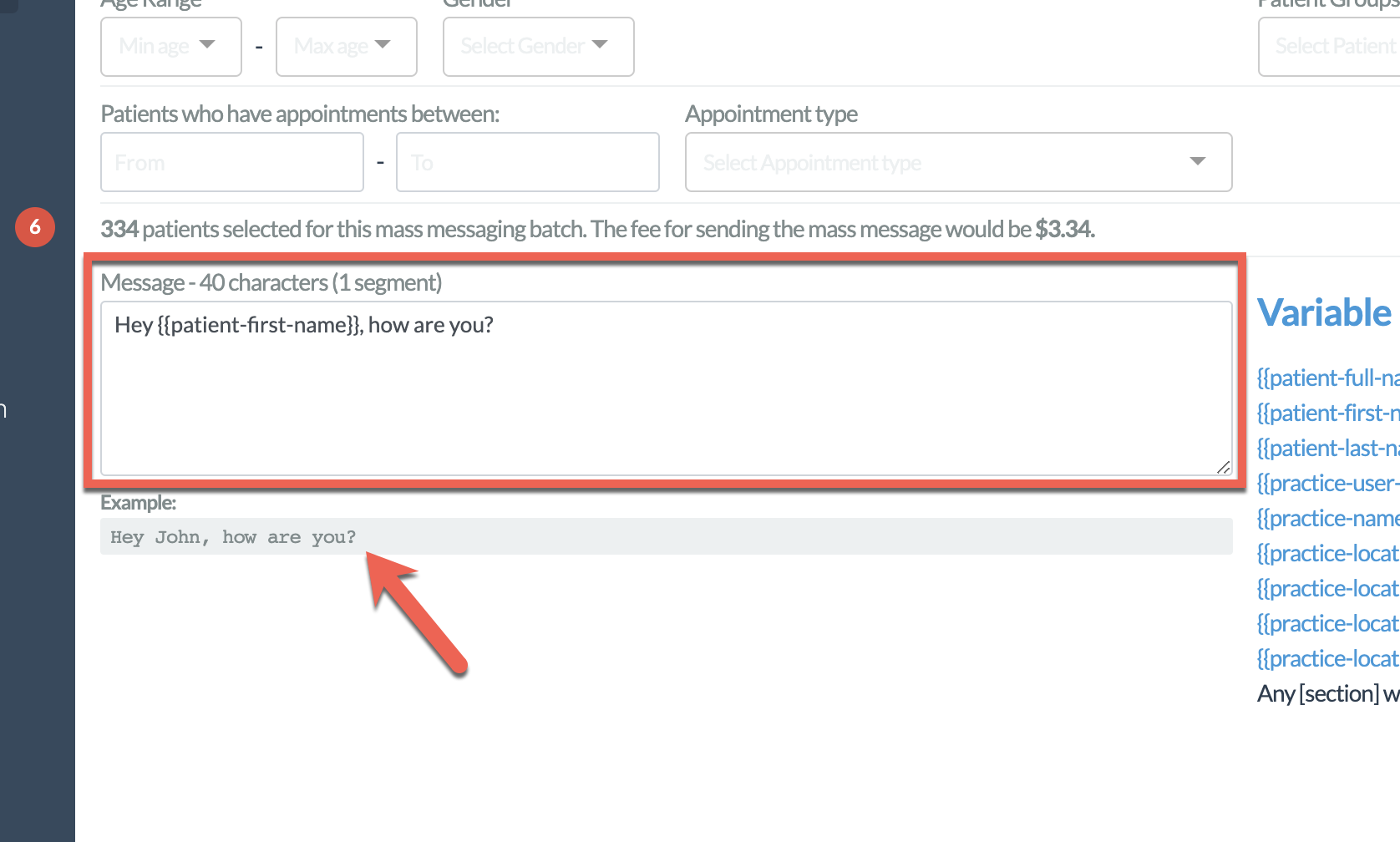 You can use the templates to make it more friendly for the patients: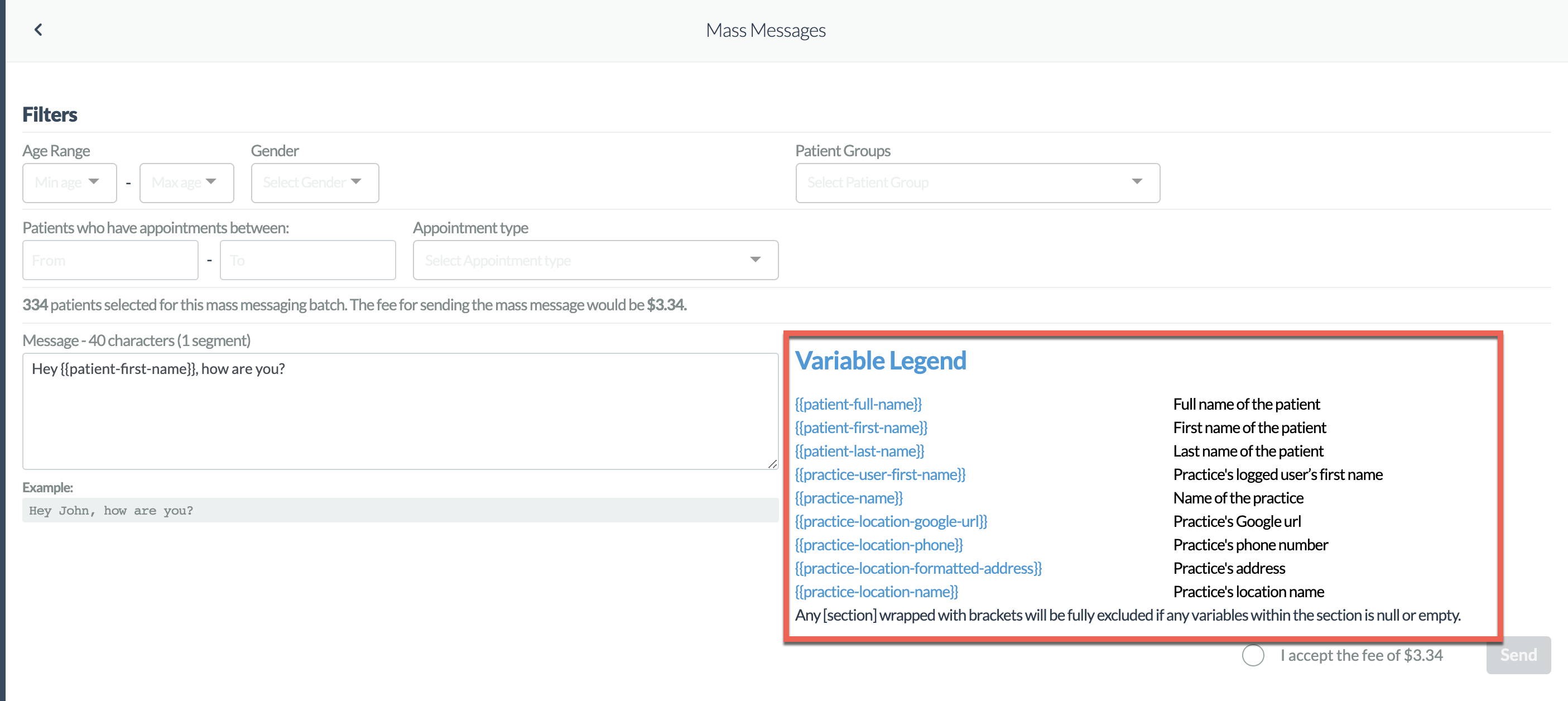 Once the message is ready to be sent, review the amount amount that will be charged to your method of payment on file and move forward with sending the message: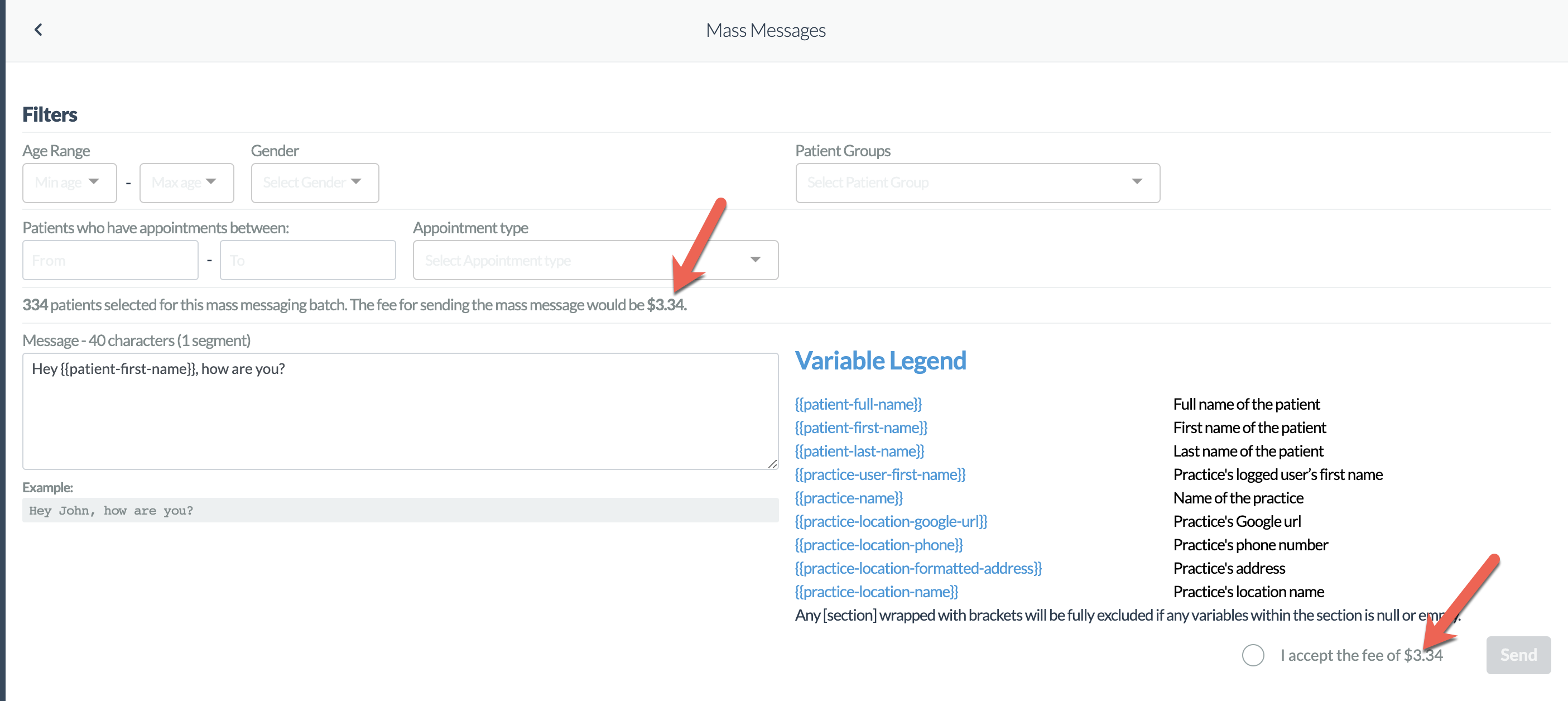 COVID-19 Pricing: Curorgam is offering a 80% discount and allowing medical offices to mass message their patients at a fraction of the normal cost to enable our physicians address the chaos that is currently ongoing due to the outbreak. We are currently chrarging 1 cents for each message segment (every 100 chars).
Pricing (Prior to COVID-19): 5 cents per patient per message segment (Each message segment is 100 chars). For instance if you send a message that is 300 (considered 2 message segment) char long to 1000 patients, it would cost you $100.00.