Updated by Shayan Nafisi
An Automated Survey Request is sent to patients 3hrs. (default) after their visit asking them to give you a rating of 0 (poor) to 10 (great) via text.
Example: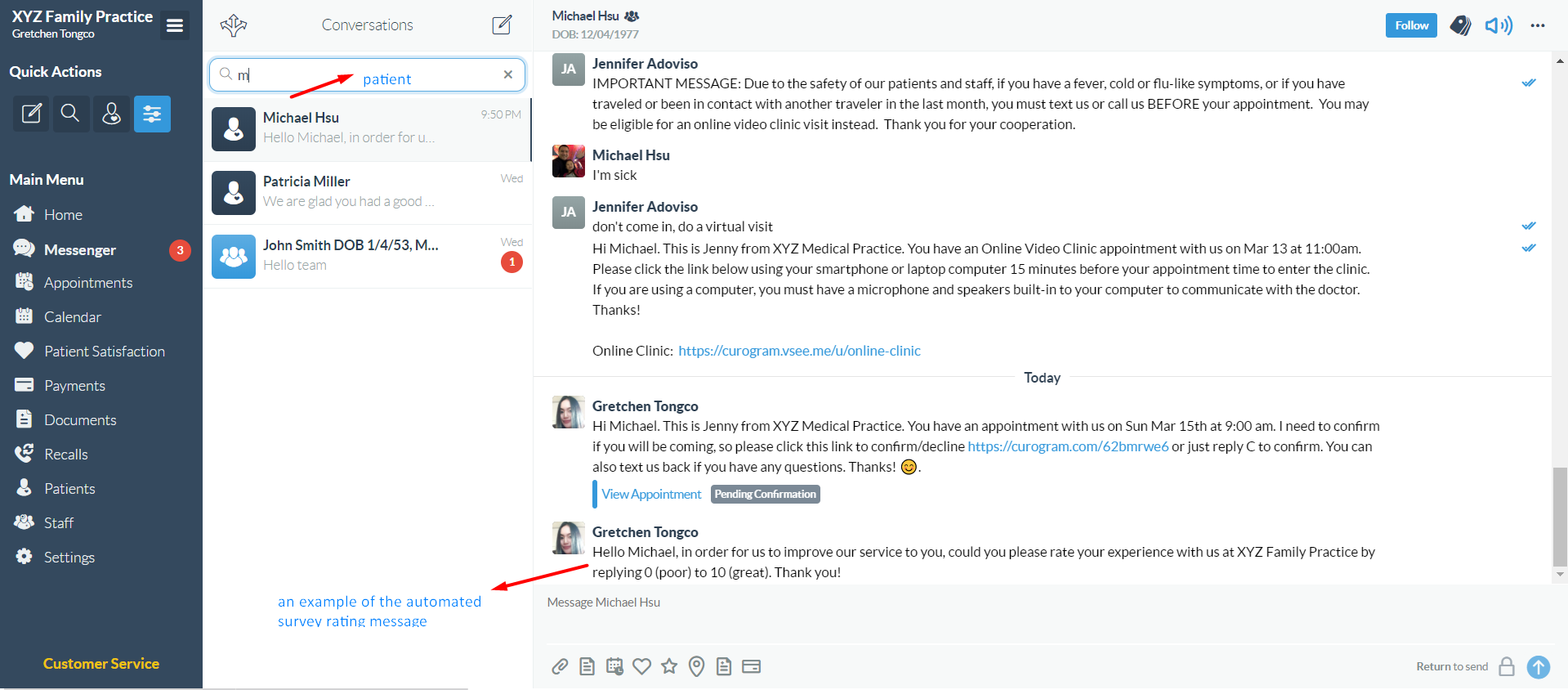 An Automated Rating Request link is sent to patients that gave you a survey rating of 9 or 10 via text asking them to give you 1-5 star review which will be posted on your google profile page.
Example: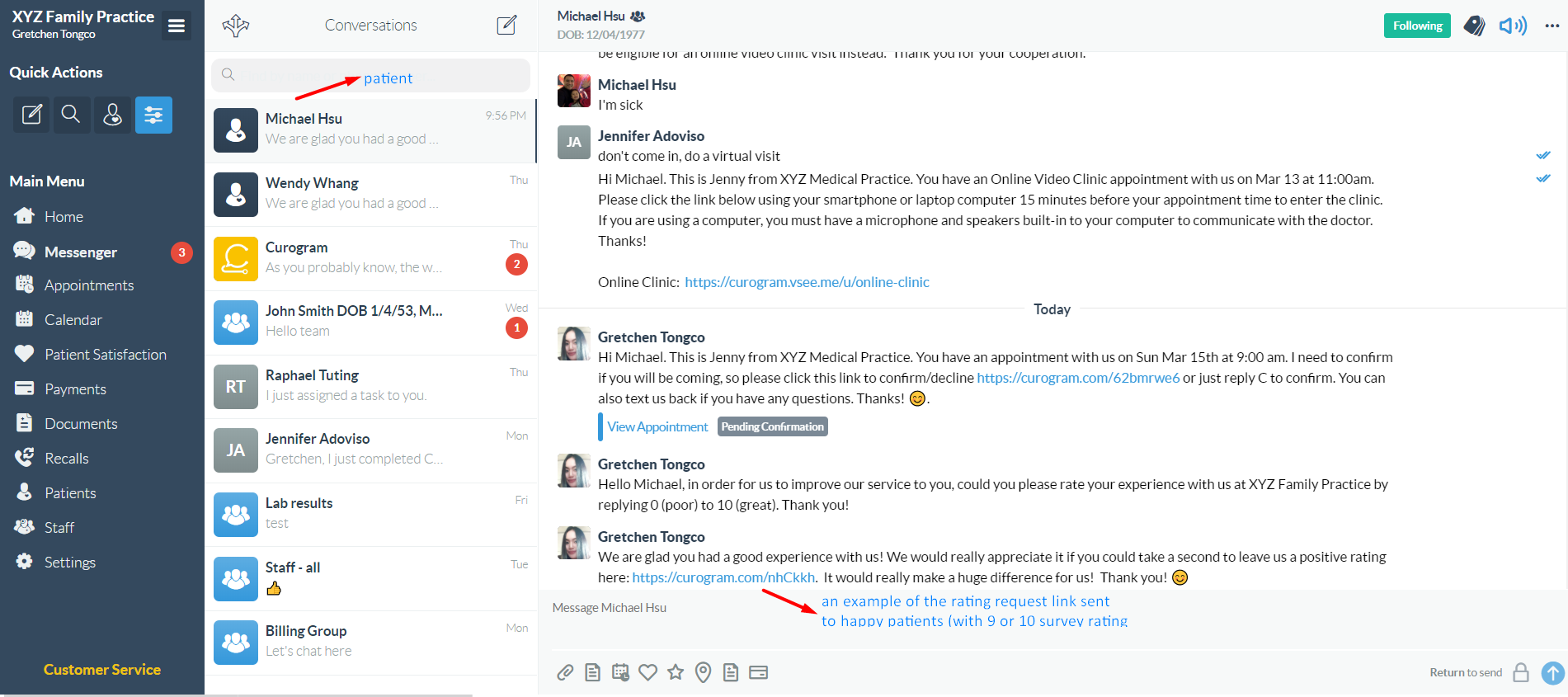 You office manager would be notified for patients that gave you a very low survey rating to get a hold of those patients to resolve the issue that they have with you before they would give you a very low rating or a hard to reverse bad review
Example: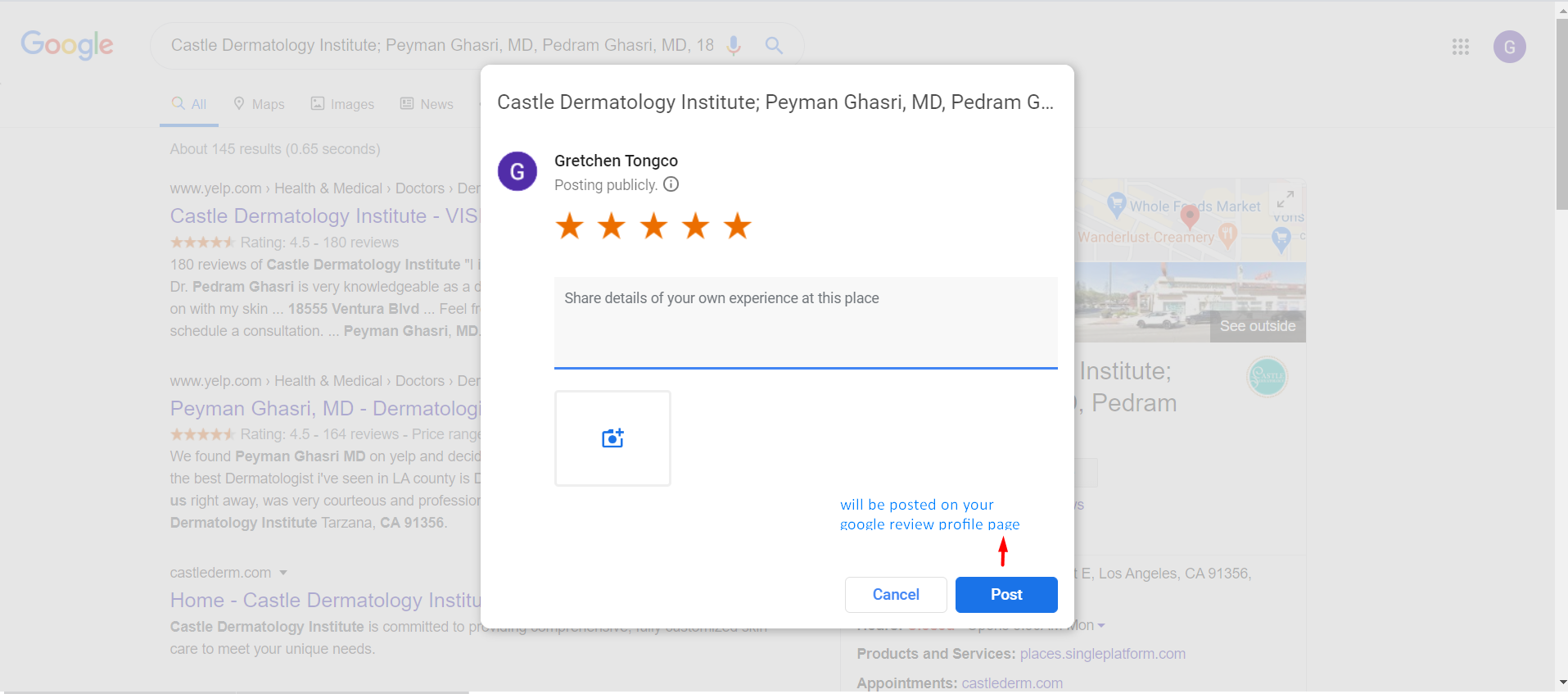 To set its settings, go to Settings then click Patient Care Journey
Go to Settings
Then click Patient Care Journey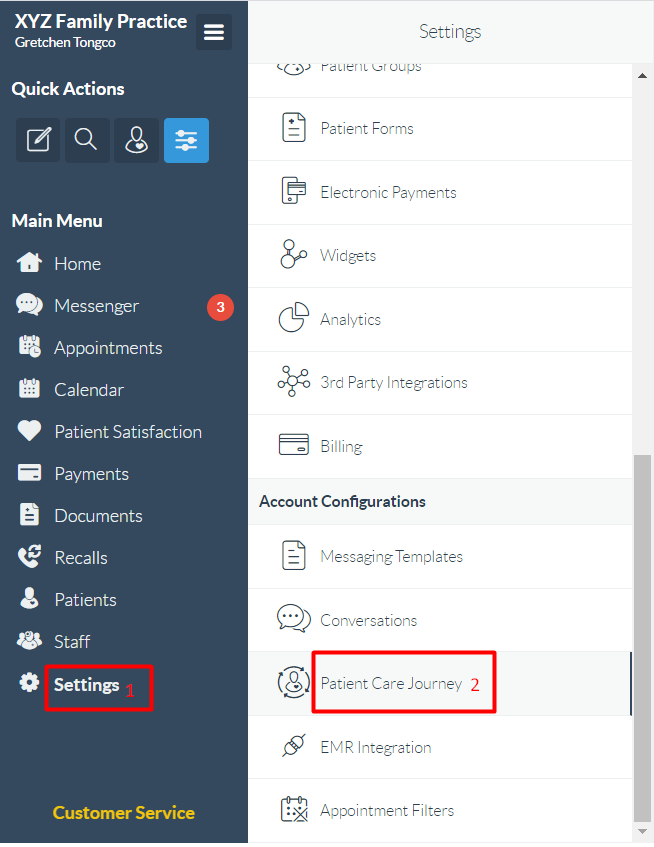 On the Patient Care Journey Menu, go to Survey/Testimonial and choose after how many hours you would want for the automated survey message be sent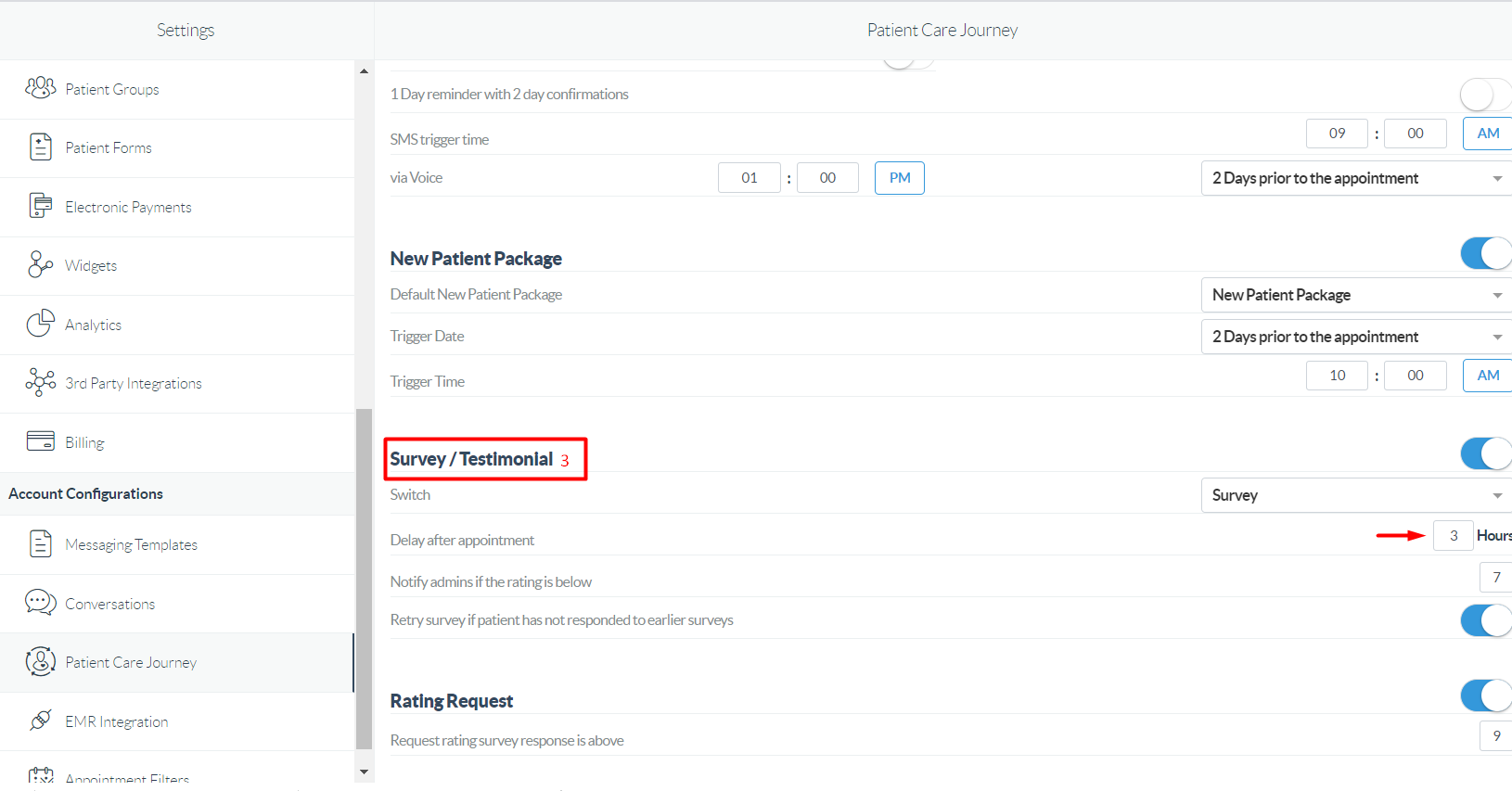 On the Patient Care Journey Menu, go to Rating Request and choose the survey rating score you would want to be sent with the Rating Request link